Reception
Welcome to the Reception class page.
The Reception Team are;
Miss Phillips - in on a Monday, Tuesday and Wednesday.
Mrs Cakebread - in on a Wednesday, Thursday and Friday.
Mrs LaPorta - in Monday to Friday
Miss Tarr - in Monday to Friday
Please check ClassDojo as we are always posting the learning that we have been doing in class.
Below are some links for Home learning.
.
***************************************************************************************
Work for the class in the event of school closure/time off due to coronavirus
*******************************************************************************************

Reading
Read with your child as much as possible. While you might not have the exact reading level that they are reading in school, any reading is great reading. Share stories together and enjoy longer texts. Ask children questions like "What will happen next?" "Why do you think s/he did that?" Please record all reading in the children's reading records to share with teachers when we return to school. If we are notified of closure in advance then we will send more books home than we would usually do.
Writing
You could also do some writing. Here are some ideas of what you could do: writing stories, writing a diary of what you get up to, writing some facts about things that you learn or practising handwriting.
Maths
It would also be a good idea to practise some maths. Addition and subtraction (within 10), reading numbers to 20, making amounts and ordering numbers to 20.
Websites
The website Twinkl provides teachers with lots of resources and all teachers have their own log on. Twinkl are also offering parents the opportunity to use the website and download resources for children for one month. To access this visit https://www.twinkl.co.uk/and enter the code UKTWINKLHELPS. There are loads of great things that you can use to help your child.
The website https://abcdoes.com/home-learning/ has some lovely activities that children can complete at home such as craft activities and playing board games with the family. Here are some other ideas of activities you can do.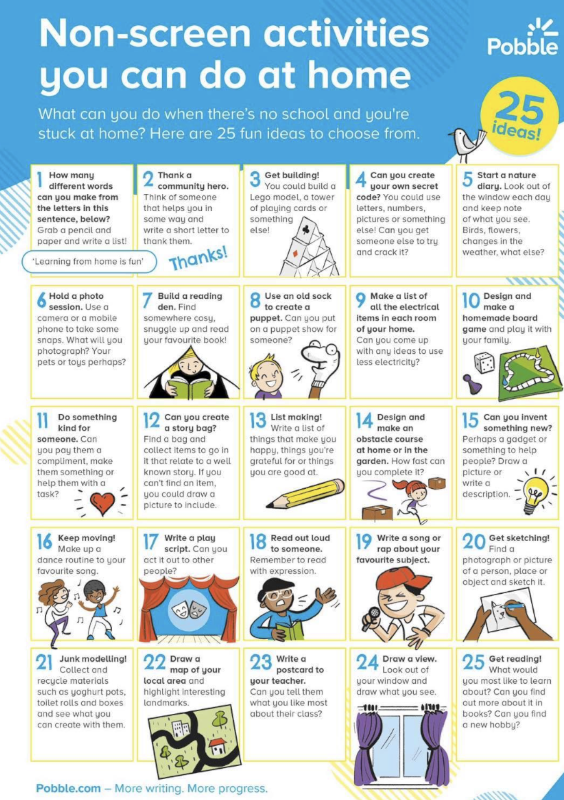 Three Billy Goats Gruff
Our class story for next term will be the Three Billy Goats Gruff. You could familiarise your child with this story and this could also form the basis of a project. You could make the grass and the bridge, draw the goats, order them, by size, find out about goats and their habitats. The possibilities are endless!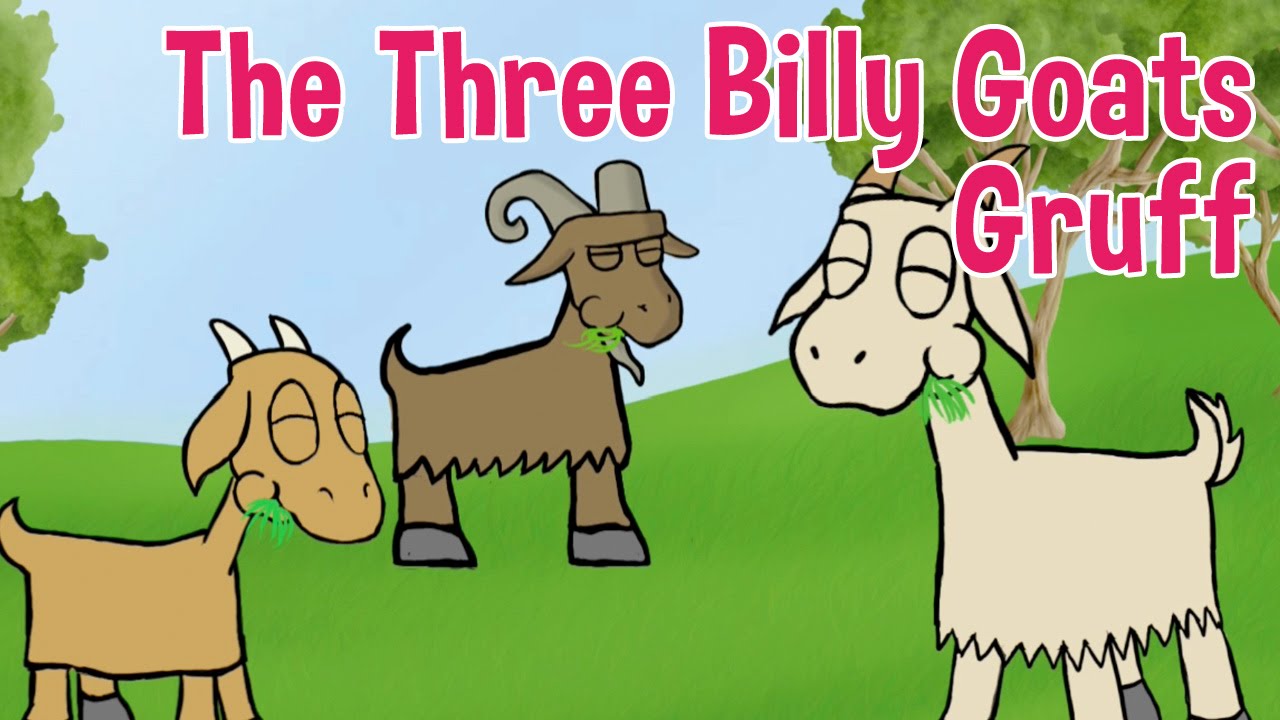 Alphablocks & Number Blocks
The children also love watching Alphablocks and Number Blocks. Here are the links to watch these:
https://www.bbc.co.uk/iplayer/episodes/b01cz0p1/alphablocks
https://www.bbc.co.uk/iplayer/episodes/b08bzfnh/numberblocks
Tapestry
Please photograph and upload anything you do onto Tapestry along with a comment on what you have been doing. This could be anything! A puzzle, cooking, reading or writing. We will be printing these out and adding them to their learning diaries.
50 things to do before you are 5
Finally, here is a list of 50 things to do before you are 5. There are some lovely ideas of things you can do – lots of which are inside or can be adapted for your garden.
We will still be checking Class Dojo so feel free to message one or both of us with any questions and we will reply to you as soon as we can.
Miss Phillips and Mrs Cakebread
*******************************************************************************************