Year 4
Welcome to the Year 4 class page. The class teacher is Mr Harris.
***************************************************************************************
Work for the class in the event of school closure/time off due to coronavirus
*******************************************************************************************
This page will be updated and new work will be added. Complete as much of the work as you can.
New work added 27/4/20
Please follow the timetable of learning below day by day and avoid rushing on ahead to the next day. This is only a suggestion of the learning that can be done; it is not compulsory to complete it all. Please just do what you can.
Thanks
Mr Harris
Class Project: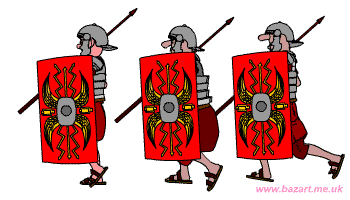 I would like you to create a project on the Roman Empire that you can share with the class when we return. It could be about anything that interests you and presented in anyway you like. Use books and the internet to find out all about life during the Roman era. You could focus on: Roman buildings, Roman entertainment, Roman inventions, what life was like for children during ancient Rome or something else that captures your interest. Try not to focus on the Roman soldiers or army, because we've covered this in great detail during lesson time. There are many ways you can present your project. It could be through a poster, PowerPoint presentation, leaflet or model.
Reading:
Continue reading widely at home.
Discuss what you have read.
Writing:
Do some writing inspired by ancient Rome. It could be a story or factual leaflet all about what life was like. You could imagine you went back in time, what would be different or similar? How would you cope?
Look at some of the year 3/4 spelling words to learn and practise at home. If you do not have a copy of these, you can find them online by searching for, 'Year 3/4 Common Exception Words List.'
Maths:
Continue to learn and practise all the times tables (including division facts).
Continue to practise calculations with the four operations (+ - x ÷).
4-digit number + 4-digit number (e.g. 2876 + 3035)
4-digit number – 4-digit number (e.g. 7360 – 2761)
3-digit number x 1-digit number using the column method or splitting into its place value (e.g. 340 x 8)
3-digit number ÷ 1-digit number using the bus stop method (e.g. 648 ÷ 4).
Helpful websites:
Times tables https://www.topmarks.co.uk/maths-games/hit-the-button
Mental Maths https://www.topmarks.co.uk/maths-games/daily10
Spellings: Year 3 and 4: http://www.ictgames.com/mobilePage/spookySpellings/index.html
********************************************************************************************
PE is on Tuesday and Thursday afternoons.
ICT is Thursday afternoons.
Tuesday afternoons and Friday mornings are covered by Mrs Serle
Homework is given out every week on a Friday and must be handed in on the following Friday.
Our topics for the year are:
Term 1 - Plastic Pollution
Term 2 - Chocolate
Terms 3 and 4 - Conquering Europe
Terms 5 and 6 - Bristol and the World
Class

Term 1

Term 2

Term 3

Term 4

Term 5

Term 6

Year 4

Plastic Pollution - Focusing on the causes and effects of plastic waste and how we can make changes to lessen this problem.

Chocolate - Looking at Bristol's involvement in chocolate and its health implications. We will create and design our own chocolate goodies!

Conquering Europe - Children will learn what it takes to be a Roman warrior during the Roman Empire. They will investigate the Roans' influence on British life and how they conquered Europe. We will design our own Roman accessories and artefacts and act out our own Roman invasion.

Bristol and the World - In this topic, children will be looking into the land use of different areas around the world and comparing them to Bristol. We will explore a variety of uses from residential, agricultural and commercial in both rural and urban environments.