Lent & Holy Week
Holy Week Prayer Stations
Classes visited different prayer stations for Holy Week.
Holy Week Mass
We had a special Holy Week mass streamed live from St Joseph's church.
Lent Food Bank Collection
St Joseph's School Food Bank Collection continued through Lent. The school community really echoed the message of Lent and gave to those in need.
Lent Prayer Bags
During Lent children take it in turns to take home a Lent prayer bag.
Stations of the Cross (March 2020)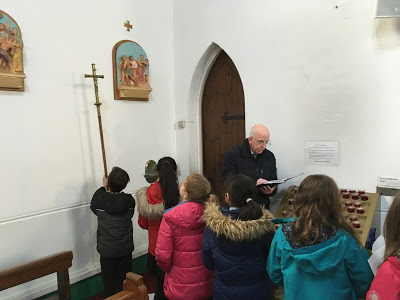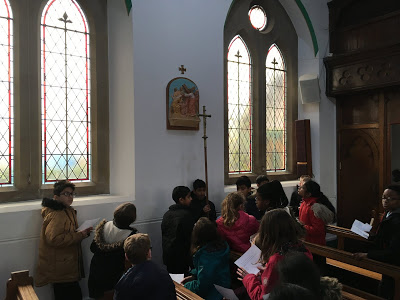 Confession (March 2020)
KS2 children went to church to find out more about confession from Father Paul. After the talk, the children were given the opportunity to go to confession to help them in their Lent preparations.

Holy Week & Easter Design Competition
Well done to Madeleine who created this fantastic winning design.