Chaplaincy Team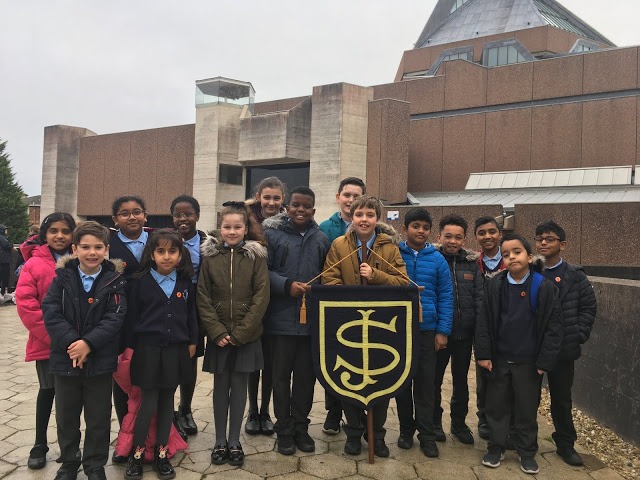 Click here for latest Chaplaincy Team podcast
"Be an example for the believers in your love, speech, faith, conduct and purity." (Timothy 4:12)
Key Stage 2 children can apply to be part of the Chaplaincy Team. The Chaplaincy Team play a vital role in the spiritual life of the school and are supported by the RE Subject Leader and the Headteacher.
Aims:
·To help the school to grow as a community of faith.
·To encourage the pupils to live their faith in daily living.
· To support Liturgy, prayer and the spiritual life of the school.
· To involve pupils in fundraising for charities.
· To continue to develop strong links with the Parish.
· To support the school in its Mission Statement
Chaplaincy Team Commissioning Service 2020
Raising Money for Food Banks
The Chaplaincy Team & Year 5 raised money for Food Banks (The Trussell Trust). Members of the Chaplaincy Team sold toys in each of their classes. We raised a fantastic £205!
Working on St Joe's Virtual Advent Calendar
The Chaplaincy Team worked together to select Bible verses for our school virtual Advent calendar.
Lighting the Advent wreath
During each week of Advent, members of the Chaplaincy Team said a prayer whilst lighting the Advent Wreath. Click here to see videos on our school blog.