Art
Bomomo
Get painting with various virtual brush types.
Spin
Spin the canvas and create amazing works of art.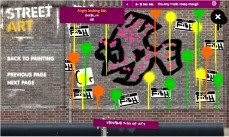 Street Art
Be the next Banksy with this cool street art.
My Imaginary City
Invent your own city.
Colour Colour
Start thinking about colour in a different way.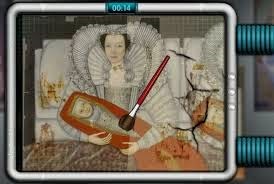 Art Lab
Discover how conservators look after paintings.
Tate Paint
Airbrush
Explore Paris and discover Cubism
Memento Mori
Match the symbols, solve the riddles and win the race.
Art Detective